About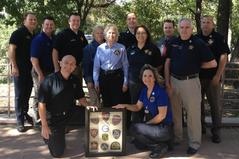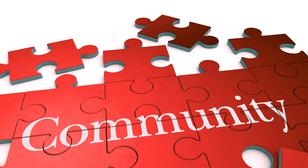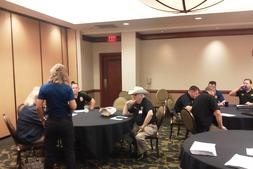 What is CIT?
Crisis Intervention Teams (CIT) programs are local initiatives designed to improve the way law enforcement and the community respond to people experiencing mental health crises. They are built on strong partnerships between law enforcement, mental health provider agencies, and individuals and families affected by mental illness.
Networking
The Association is dedicated to bringing together members of law enforcement, corrections, advocacy groups, and the mental health community by hosting social and charity events along with an annual conference at different locations throughout Texas. Members will enjoy exclusive access to highly training professionals in law enforcement, corrections, and advocacy groups as well as an opportunity to network with many others in the mental health community. Come meet your fellow Texans, ask questions, and enjoy the vast sceneries and cultures each region of our State has to offer.
Affecting Change
The Association was created to serve as a voice of positive change to the Texas Mental Health Code. The Association is proud to serve its members on a legislative level in Austin, while also promoting public education in local markets all over the State to help affect change and discourage the stigma of mental illness. Members will enjoy all the latest legal updates available pertaining to mental health law in Texas.
Training
The Association is dedicated to education and currently offers a single avenue for state-wide training opportunities through the TCIT Facebook page. Become a member and "Like" our page to start exploring our great State as you travel to different cities taking part in education programs geared toward all aspects of mental health. The Association also seeks to assist law enforcement agencies who wish to build a CIT program from the ground up by providing standardized guidelines and training for crisis intervention. We look forward to seeing you in the classroom!